So in March Gideon turned four.  We actually ended up with 3 different celebrations for his birthday.
The first was just a small one with the four of us on his actual birthday.  We had his favorite foods for dinner (MacNCheese, Hot Dogs, Raspberries, and Pineapple).  Then he opened some a couple gifts from us and a few cards/packages he had received from family out of state. He loved the camera we got him.  Now we just need to get Cecilia one and hope she doesn't break his before we do that.  (I scored a great deal on a point and shoot for him.)
The second was the our "flight" on Sunday afternoon with family, family friends, and a couple of friends from school.  We went with his love of airplanes and had an airplane themed party.   I found a printable party pack at simonemadeit.com which I used for the invitations and a lot of the decorations.  We had a homemade ice cream cake in the shape of an airplane and did a couple of fun activities.  Overall I think it turned out well and he loved it.  Detailed pictures below.
Finally, we celebrated on Tuesday with my parents after they got in where he got a few more presents from them and a couple others I hadn't gotten wrapped in time for the party on Sunday.
It was a fun week of celebrations and he seemed to like it all.
GJM Airline Flight Pictures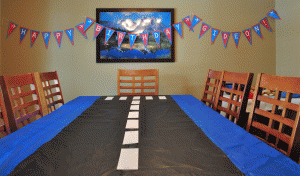 The Runway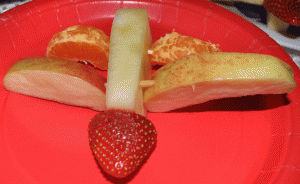 Fruit "Plane"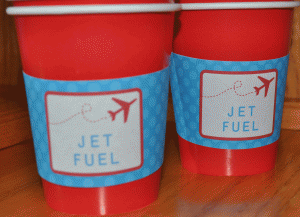 The Cups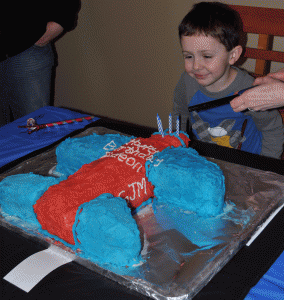 Cake View 1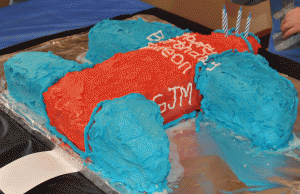 Cake View 2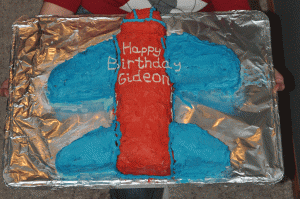 Cake View 3
Cake View 4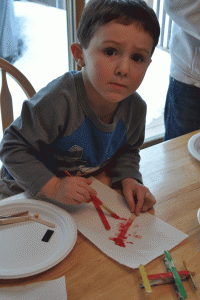 Airplane Magnet Craft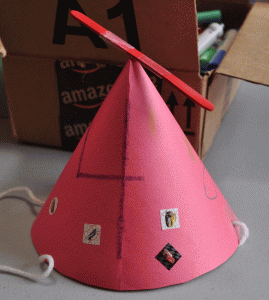 Party Hat Craft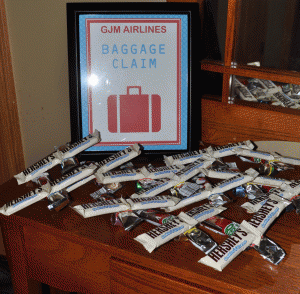 Party Favor Area
Party Favor Bag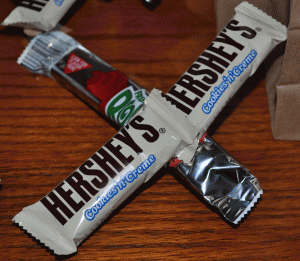 Candy Plane Favor